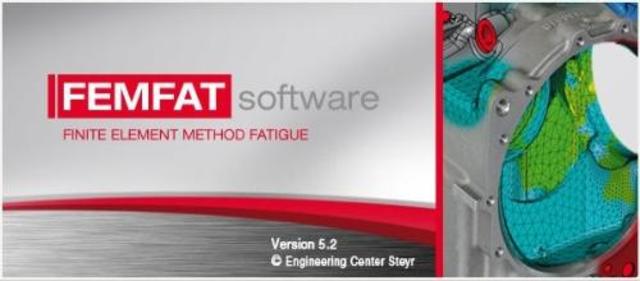 ECS FEMFAT 5.1-5.2 Suite | 1.44 GB
FEMFAT ((Finite Element Method / FATigue)
The software performs calculations FEMFAT fatigue in combination with widely used finite-element programs such as NASTRAN, ABAQUS, ANSYS, I-DEAS, Medina, PATRAN, PRO / MECHANICA.
It provides full and convenient integration into custom CAE processes.
In the early stages of the design process FEMFAT provides engineers with reliable information on the fatigue life of structures, which reduces the weight and size characteristics of the model and its cost.
FEMFAT calculation results can be presented graphically by means of FE post-processor module or VISUALIZER.
Modules
FEMFAT BASIC
FE-based software to predict the fatigue life / damage and endurance components. It includes a comprehensive FE-interface and a database of materials.
FEMFAT PLAST
Software module for simulating the effect of secondary stress redistribution in the presence of local plastic deformation.
FEMFAT MAX
A software module for fatigue analysis of the multi-load model, using the history of a series of static load or stress states.
FEMFAT WELD
A software module for fatigue analysis of welded joints for steel and aluminum standards (DIN 15018, EUROCODE 3 and 9, BS 7608, MIS).
FEMFAT SPOT
A software module for predicting fatigue "point" connections (spot welding, riveting) in FE-shell structures.
FEMFAT BREAK
Software module for evaluation of static safety factor.
FEMFAT STRAIN
A software module for the evaluation of destruction from the measured voltages and comparing the calculated and measured voltage.
FEMFAT VISUALIZER

Quick, 3D postprocessor to display the status of FE-models under the influence of applied loads.
FEMFAT HEAT
A software module for analyzing the cyclic fatigue of components under the influence of heat loads (eg. The cylinder head, exhaust manifold, etc.)
FEMFAT EHD
Elast hydro-dynamic analysis of friction in the bearings.
FEMFAT NVH
Preparing data for acoustic analysis using MSC / NASTRAN and ADAMS. Calculation and visualization of surface noise Campbell diagrams.

Year / Release Date: 2015-2016
Version: 5.1.0 Win32 / 64 Linux64, 5.1.1 Win / Linux x64, 5.2.0 Win64
Developer: ECS
Developer website:

http://www.femfat.com/FEMFAT-software.2881.0.html


Bit: 32-64bit
Language: English
Medicine: Present (Team-SolidSQUAD)
System requirements: Win 32/64 bit, Linux 64 bit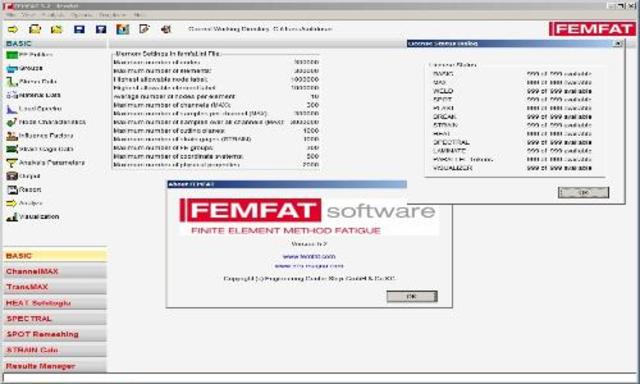 كود:
http://rapidgator.net/file/cf2bea1d020bfc9a8880e2d531aec938/ECS.Femfat.5.1-5.2.Suite.Linux.Win-SSQ.rar.html